New Year, New (Golf) Gear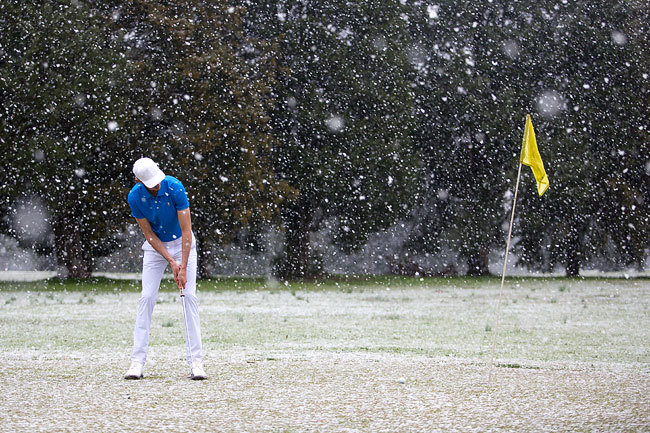 The holidays are long over and spring, in many places, feels beyond far off. February is always tough on our golfing souls, as winter drags on and few places offer a real chance to tee it up. A few simulator swings here and there may be all that's keeping your golf swing alive, but with the New Year comes the opportunity to pick-out some new gear for the season ahead.
March and April are prime season to flock south, even if just for a few days to tee it up and escape the northern chill. Don't plan to expect much from your short game, but the same doesn't have to be the case for your style game. From new polos that pop to fresh footwear, here are 5 options to get you started this golf season.
1. Pyscho Bunny Belfy Sport Polo ($98)
For the golfer that desires to stand out rather blend in, Psycho Bunny continues to wow with vibrant colors sure to cure even the darkest winter blues.
The Belfry Sport Polo's Diva Pink and Andean Tucan colors are bright head-turners for sure, but our favorite is Electric Blue, a rich and bold royal-ish blue that pairs seamlessly well with a contrasting white or classic navy trouser, alike.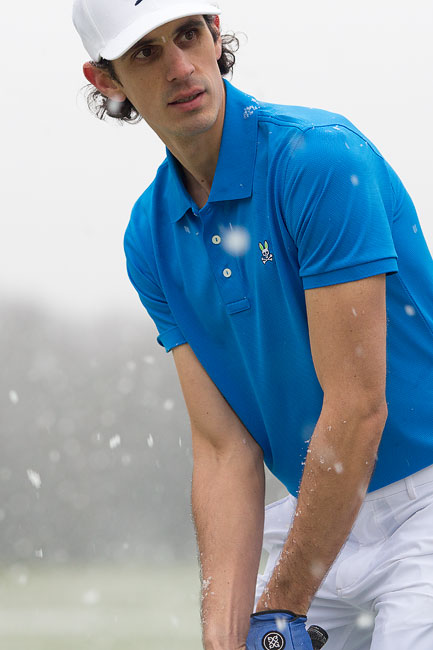 The simplicity of the Belfry Sport Polo shines bright, and while the lightweight, moisture wicking technical material can withstand even the stickiest summer days, I'd make an argument the Electric Blue color will keep you looking fiery in every season.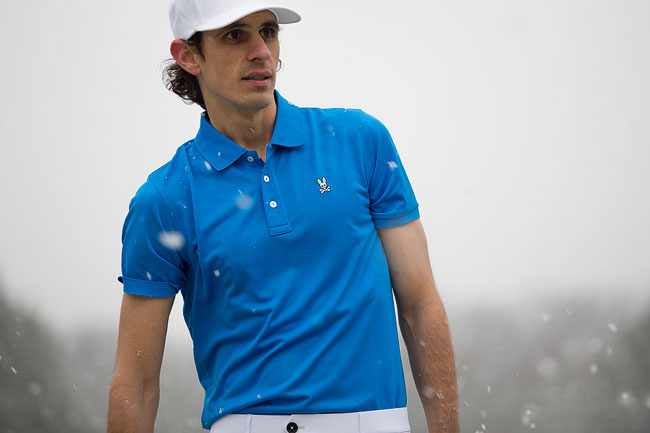 And if you're after something a little more classic, while still sporting a dash of colors, check out the full Spring collection of Psycho Bunny Polos here.
Read more about the Psycho Bunny brand here.
2. GFORE MG4.1 Shoes ($185)
The new year brings an obvious time to refresh your footwear, and the best pick for 2020 might not be a true golf shoe at all. G/FORE's MG4.1 crossover can certainly be worn on the course, but you're equally as likely to rock them around town, to the gym, and everywhere in between. The sleek exterior is only trumped by their comfort, and trust these will be your go to shoes in no time.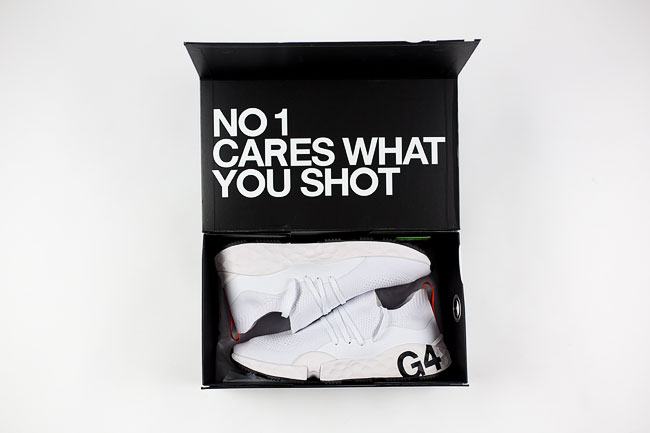 3. Beltology Helix Belt ($95)
Perhaps the most important of accessories, a good, versatile belt can take you a long way. Though we're a strong proponent of the sans belt look when the trousers fit, the Beltology Helix belt is a suitable go-to for all occasions. The premium waxed cotton fabrication lends to a look that can be dressed-up or down, while the interwoven with signature flex lend a belt that can easily adapt to your waist size. The subtle design and suede detailing of the Helix add a little bit extra to any look.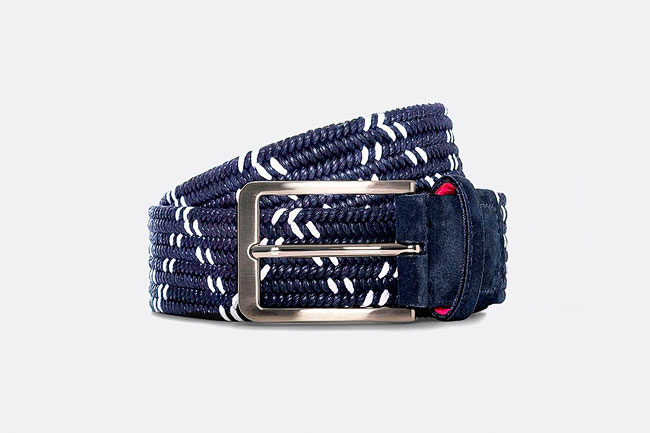 4. Greyson Yukon Jacket ($285)
Because the winter chill surely hasn't quite subsided, a performance jacket is a must for this time of year. With a combo of warmth, comfort and wearability for the course, Greyson's Yukon Jacket is the best hybrid jacket around. The channel quilted, Primaloft filled front brings the warmth, while the 4-way stretch sleeves and backing leave you free-and-clear to follow in Phil's footsteps by "hitting bombs" on the course. Layer a sweater under it for those super cold days, or just toss it on over a polo on chilly mornings.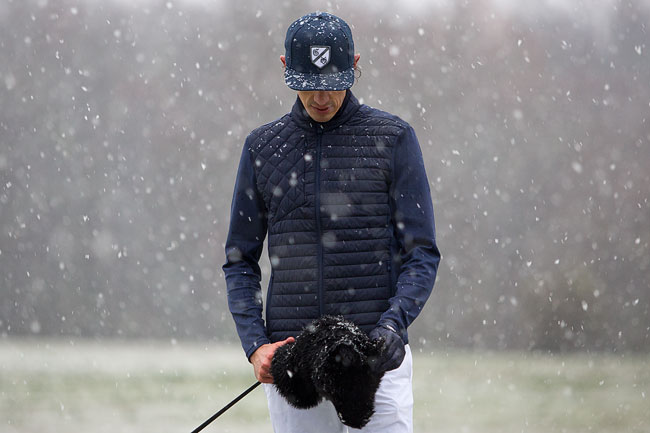 5. Jones Player Series Golf Bag ($185)
If you've yet to believe golf was meant to be played on foot, 2020 is your year to ditch the cart and start walking the course. Okay, maybe your Saturday rounds with boys demand a cart, but those solo loops and late day 9s call for golf on foot. The perfect bag for said rounds is the Jones Player Series Golf Bag. This compact, single strap bag is as light as any, though it still has a surprisingly large amount of pocket space to store gear, balls, a jacket and more. And this all black version is a sleek complement to any stylish look.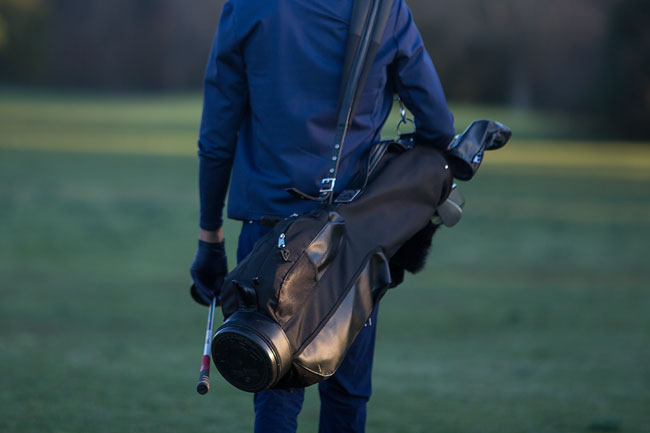 Gear-up with these 5 picks and you'll be more than ready to tackle this year's golf season. Look sharp, play well, and enjoy the course (no matter what elements at thrown at you, my friends!)