Welcome to The Dapper Drive!
We're Jordan and Brittany, the fashion-loving golfer & creative photographer couple behind The Dapper Drive.
Through unscripted, imaginative storytelling, we share our golf & travel adventures in hopes of inspiring your own!
Explore where to play and how to look your best.
Check out our latest blog posts.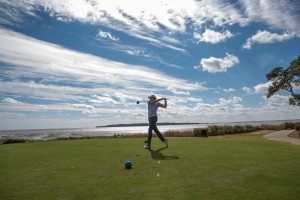 The moment we crossed the causeway, I knew we had arrived in a special place. Perhaps it was the wide sweeping views of the marshlands along the Mackay River, or the quaint two-lane roads that wind their way through the island, but after a 5-hour drive from Charlotte, NC we were greeted by a welcomed feeling…
READ MORE HERE
We're on a mission to showcase the best courses and most stylish brands around.
Stay in the loop with periodic updates, exclusive brand offers and more.
Or dive into our most popular categories on the blog.