Welcome to The Dapper Drive!
We're Jordan and Brittany, the fashion-loving golfer & creative photographer couple behind The Dapper Drive.
Through unscripted, imaginative storytelling, we share our golf & travel adventures in hopes of inspiring your own!
Explore where to play and how to look your best.
Check out our latest blog posts.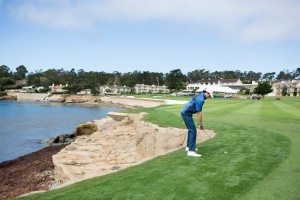 To say I had been wanting to play Pebble Beach Golf Links for quite some time would be an understatement.  I still remember watching the 2000 US Open on television, a few years after discovering the sport.  In awe at the beauty of the ocean-side golf course, I immediately began dreaming of one day playing…
READ MORE HERE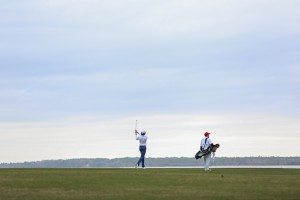 Where to Play: The Sea Pines Resort  The Sea Pines Resort offers three great courses – Ocean Course, Heron Point, and Harbour Town Golf Links.  The Ocean Course and Heron Point are located at the Plantation Golf Club and share a clubhouse and practice facilities, while Harbour Town Golf Links has its own separate facilities.  Although…
READ MORE HERE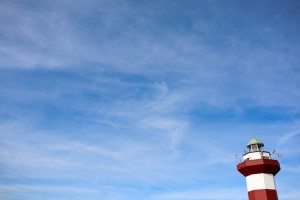 Having read about the booming tourism industry on Hilton Head Island, one might expect an over populated, over commercialized destination.  After all, Hilton Head has been a long-standing getaway for snow ridden Northeasterners and weekend beach-seeking Southerners, alike.  Despite the concerns, we were delighted to find that Hilton Head's roads are actually far more populated…
READ MORE HERE
We're on a mission to showcase the best courses and most stylish brands around.
Stay in the loop with periodic updates, exclusive brand offers and more.
Or dive into our most popular categories on the blog.