Welcome to The Dapper Drive!
We're Jordan and Brittany, the fashion-loving golfer & creative photographer couple behind The Dapper Drive.
Through unscripted, imaginative storytelling, we share our golf & travel adventures in hopes of inspiring your own!
Explore where to play and how to look your best.
Check out our latest blog posts.
After a dream round at the magnificent Pebble Beach Golf Links, it was hard to imagine another course living up to the task of following the famed layout.  While we had planned to tee it up at Spyglass Hill Golf Course for our second and final round at the Pebble Beach Resort, recently aerated greens…
READ MORE HERE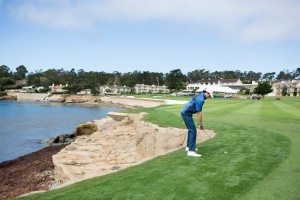 To say I had been wanting to play Pebble Beach Golf Links for quite some time would be an understatement.  I still remember watching the 2000 US Open on television, a few years after discovering the sport.  In awe at the beauty of the ocean-side golf course, I immediately began dreaming of one day playing…
READ MORE HERE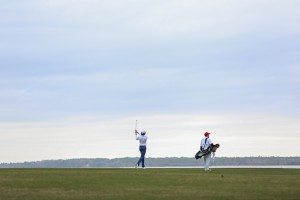 Where to Play: The Sea Pines Resort  The Sea Pines Resort offers three great courses – Ocean Course, Heron Point, and Harbour Town Golf Links.  The Ocean Course and Heron Point are located at the Plantation Golf Club and share a clubhouse and practice facilities, while Harbour Town Golf Links has its own separate facilities.  Although…
READ MORE HERE
We're on a mission to showcase the best courses and most stylish brands around.
Stay in the loop with periodic updates, exclusive brand offers and more.
Or dive into our most popular categories on the blog.