Welcome to The Dapper Drive!
We're Jordan and Brittany, the fashion-loving golfer & creative photographer couple behind The Dapper Drive.
Through unscripted, imaginative storytelling, we share our golf & travel adventures in hopes of inspiring your own!
Explore where to play and how to look your best.
Check out our latest blog posts.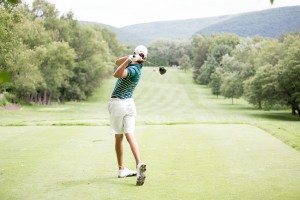 I still remember the chilly May mornings and hot August evenings working at the Williamsport Country Club.  As a late teen, I couldn't have dreamt of a better gig – getting paid to spend time at a golf course!  Working in the outside "bag room," I would spend my days washing carts, cleaning clubs and…
READ MORE HERE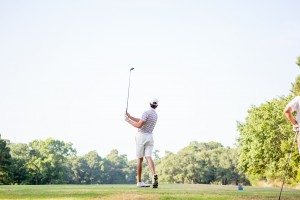 Two months into the professional golf quest, and I'm enjoying every minute of the process.  Sure, there are ups-and-downs, but spending each day at the course working toward goals is simply amazing.  It's been a hot month in Charlotte.  With temperature hovering near 100 degrees for the better part of the June, we've made a significant…
READ MORE HERE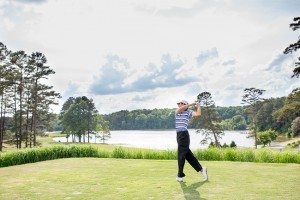 Just 30-miles north of center city Charlotte is a beautiful, private lakefront golf course designed by PGA Tour great Davis Love III.  Surprisingly, The Club at Irish Creek is Love III's first design work in the Charlotte region, a city he called home during his childhood years (Davis Love Jr. was head golf pro at Charlotte Country Club). I had…
READ MORE HERE
We're on a mission to showcase the best courses and most stylish brands around.
Stay in the loop with periodic updates, exclusive brand offers and more.
Or dive into our most popular categories on the blog.