Welcome to The Dapper Drive!
We're Jordan and Brittany, the fashion-loving golfer & creative photographer couple behind The Dapper Drive.
Through unscripted, imaginative storytelling, we share our golf & travel adventures in hopes of inspiring your own!
Explore where to play and how to look your best.
Check out our latest blog posts.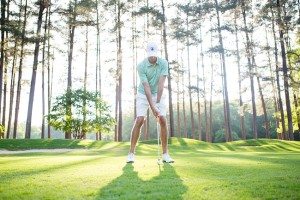 Being an ACC graduate, I know first hand how dedicated students, parents, and fans can be to a university.  After all, my alma-mater (Clemson University) is regularly ranked as the top institution for school spirit.  The campus is routinely seen buzzing with people decked-out in orange and purple, whether it's a quiet Tuesday in April…
READ MORE HERE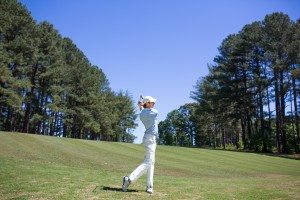 In an effort to keep family/friends, colleagues, and business partners up-to-date on the journey to (and through) professional golf, I will be posting periodic updates of tournament results and progress. It's been one month since I left my banking job and began pursuing professional golf full time.  I think it's human nature, and perhaps a function of…
READ MORE HERE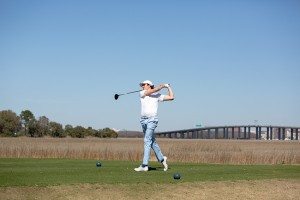 Wandering the delightful streets of downtown Charleston had me feeling miles away from a golf course.  Surely it must be 20 plus miles to the nearest course, I reasoned.  However, a mere 10-minute drive from the bustling downtown you will find the classic Country Club of Charleston. Although the course is private, if you find yourself in the…
READ MORE HERE
We're on a mission to showcase the best courses and most stylish brands around.
Stay in the loop with periodic updates, exclusive brand offers and more.
Or dive into our most popular categories on the blog.