Welcome to The Dapper Drive!
We're Jordan and Brittany, the fashion-loving golfer & creative photographer couple behind The Dapper Drive.
Through unscripted, imaginative storytelling, we share our golf & travel adventures in hopes of inspiring your own!
Explore where to play and how to look your best.
Check out our latest blog posts.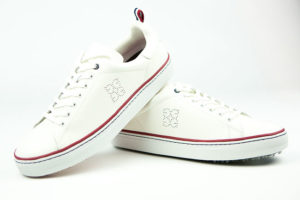 It's no secret that I'm a big fan of GFORE golf shoes. With loads of straight-out-of-the-box comfort and a style unlike any other, what's not to love? My collection of Gallivanter's admittedly may be getting a little out of control, but I'm placing partial blame on Mossimo (GFORE's creatively fueled founder) for cranking out so…
READ MORE HERE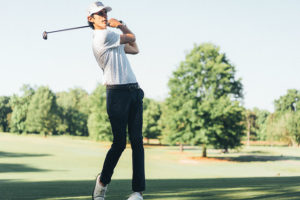 On a crisp, spring Saturday morning in Manhattan, a slowly rising sun illuminates the fashion-shop lined West Village streets. Early morning joggers emerge from every corner as the vibrant chirps of awakening birds liven the scene. A duffle bag clad gym goer crosses the still sleeping NYC streets, while a pair of stylish golf course-bound dew…
READ MORE HERE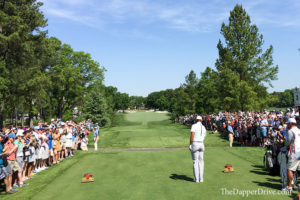 "Let's go Tiger!!!!" Shouts echoing as far at the ear could hear were undeniable, and what the ear couldn't pick-up, the eyes could certainly see. Peering toward the crest of the 10th hill some 280 yards back, a heard of briskly walking spectators emerged. It was clear: Tiger was officially on the course. Though the…
READ MORE HERE
We're on a mission to showcase the best courses and most stylish brands around.
Stay in the loop with periodic updates, exclusive brand offers and more.
Or dive into our most popular categories on the blog.