Welcome to The Dapper Drive!
We're Jordan and Brittany, the fashion-loving golfer & creative photographer couple behind The Dapper Drive.
Through unscripted, imaginative storytelling, we share our golf & travel adventures in hopes of inspiring your own!
Explore where to play and how to look your best.
Check out our latest blog posts.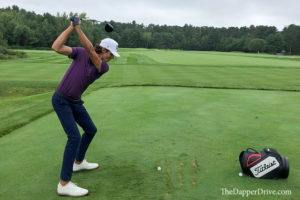 "In a quarter mile, turn right onto Manchester Lane." The familiar sound of my trusty decade-old Garmin filled the rental car as I eagerly scanned the oncoming streets ahead. Making the turn, I continued down a quiet, house-lined road that seemed like any other sleepy southern Massachusetts neighborhood. Am I in the right place, I…
READ MORE HERE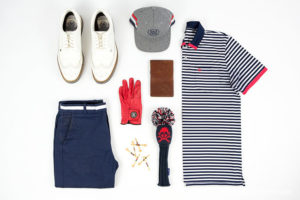 There's something about American holidays that invoke an innate desire to dress head-to-toe in red, white and blues. I too am all about celebrating our great nation's holidays (like Labor Day), but I'd like to propose we do it with a little style. Before you go running to your closet – throwing on the first…
READ MORE HERE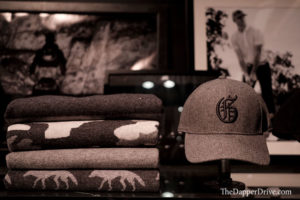 Walking the halls of the PGA Show – January's annual meeting of all things golf – a sea of uninspiring, stark booths fill the larger than life Orlando convention center. Blown-up images of tour players shout at passing attendees, while other bland set-ups leave much to be desired. But in one corner of the floor,…
READ MORE HERE
We're on a mission to showcase the best courses and most stylish brands around.
Stay in the loop with periodic updates, exclusive brand offers and more.
Or dive into our most popular categories on the blog.